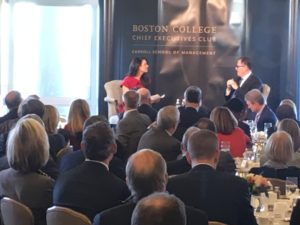 BOSTON — The amount of lobbying money Dell Technologies Inc. spent spiked in the run up to last year's election amid four consecutive years of losses for the Texas tech giant.
The amount raised by the Round Rock, Texas-based company's political action committee (PAC) doubled versus 2015 largely with donations from company executives who regularly contributed to the fund, filings with the Federal Election Commission show.
The sharp increase came the same year Dell completed its $58.1 billion acquisition of Massachusetts-based EMC Corp., a deal that resulted in Dell absorbing EMC's lobbying activities. But the merger did little to put an end to Dell's annual losses and it's too early to tell if the lobbying can help Dell reverse its downward trend.
Lobbying experts said it's not unusual for companies to tap its top executives as regular contributions to PACs that promote specific industry and legislation benefiting the business. A look at Dell's federal filings reveals a web of connections and provides a glimpse into the role money can play when government business intersects with big business.