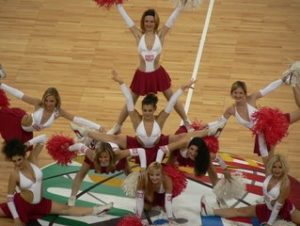 An Illinois father is suing a cheerleading school that allegedly forced his daughter to practice with a concussion. The complaint mirrors the national trend of cheerleading-related injuries.
Kevin Beck filed the complaint for his middle school daughter who suffered a concussion in February 2016 while a member of the Cheer Alliance Inc. in St. Charles, Illinois, the Daily Herald newspaper reported.
The complaint was filed Feb. 14 in the 16th Judicial Circuit Court. A case management conference is scheduled for May 2, according to a court filing. The lawsuit is among a rising number related to cheerleading injuries that are more frequent as the sport seeks to be viewed as more athletic than traditional cheerleading, experts say.