Before she became a presidential aide, Kellyanne Conway was a footnote in a long-running saga in Cambridge criminal justice: She sold her polling services to Alexander Pring-Wilson, the Harvard graduate student who pleaded guilty to manslaughter for his role in the April 2003 stabbing death of a Cambridge teen.
A recently uncovered report shows that Conway, now a senior adviser to President Donald Trump, completed a survey identifying the most advantageous venue for Pring-Wilson's trial. A 25-year-old Colorado native, he had been arrested after Cambridgeport resident Michael Colono died from stab wounds suffered during an impromptu fight on Western Avenue with an intoxicated Pring-Wilson minutes after leaving a local music club.
Pring-Wilson, who claimed self-defense, took exception to Colono mocking his drunken stagger while walking past the now-closed Pizza Ring restaurant in Riverside.
The trial was originally to start in November 2003, but a motion to move it meant a delay to September 2004.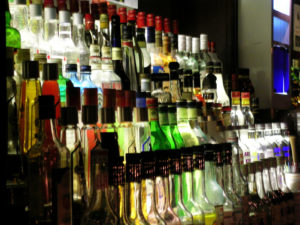 The 17-page Conway report, which was completed in February 2004, is notable because it's a tangible example of how money and power can influence – or at least try to influence – the justice system. The report aimed to determine whether Pring-Wilson was more likely to get "a fair and balanced trial" in a county other than Middlesex.