BOSTON — If there's one thing the Pentagon Papers episode should have taught news execs it's the importance of publishing in questionable cases.
Portions of the 7,000-page U.S. Department of Defense report detailing a hidden military expansion beyond Vietnam was published by a series of U.S. newspapers in 1971 after a series of threats and prior-restraint injunctions filed by federal officials. Intimidation tactics didn't work and the judiciary system recognized the importance of that.
"… A cantankerous press, an obstinate press, a ubiquitous press must be suffered by those in authority to preserve the even greater values of freedom of expression and the right of the people to know," U.S. District Judge Murray Gurfein wrote in a request to stop the Washington Post from publishing.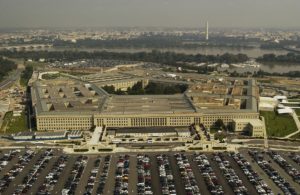 More than a dozen other newspapers joined in and ran portions of the report that demonstrated how the government had misled Americans about military actions in Indochina. It was a game changer. And the reports were a factor in the eventual end to the Vietnam War.
When the Nixon administration tried to discredit the two men who leaked the report via an illegal break-in, Federal District Judge William Matthew Byrne Jr. declared a mistrial and wrote: "The totality of the circumstances of this case which I have only briefly sketched offend a sense of justice."
 That was nearly 50 years ago and Americans still possess that sense of justice.
In April 2018, this blog recounted the details of an egregious case of corporate censorship in Austin, Texas.
In mid-2015, an Austin Business Journal manager said that while this reporter was on vacation, Dell Technologies Inc. threatened parent company North Carolina-based American City Business Journals over its coverage.
ACBJ execs succumbed to the pressure, sanitized the news and then attempted to cover it up. Tweets were deleted, a story disappeared and media credentials denied by Dell. The reporter who wrote hundreds of unvarnished stories about the company was suddenly given an unscheduled performance review stating that his job was in jeopardy despite the lack of a single human resources issue during 10 years with the company.
It was blatant censorship by a bully billionaire in collusion with a national media company affiliated with Condé Nast, New Yorker magazine and Reddit. Dell Technologies successfully targeted a reporter who had written hundreds of articles about the company and understood it. More than 700 stories listed under this reporter's byline referenced Dell. But might makes right.
IMBALANCED POWER
However distasteful Dell's pressure on the ABJ was, it's important to know that it was also illegal. In Texas, there's a tortious interference law designed to discourage such abuse of power.
A 2012 Fourth Court of Appeals (in San Antonio) ruling on a case called Strickland suggests that the Dell executive who called ACBJ didn't need to make an expressed demand that a reporter was terminated. Just the call itself can be considered an illegal act of obstructing a person's right to work, according to the ruling. "A defendant's interfering conduct need only be a proximate cause of the harm to plaintiff for there to be liability."
Seeking and reporting the truth should never be a dangerous endeavor. Media execs can take simple measures to protect reporters and insulate them from the influence of money and the abuse of power it enables.
Inspired by the Pentagon Papers, news organizations can report on any attempts to sway coverage as way to discourage future occurrences.  Allowing execs to operate in secrecy to register complaints enables them to escape accountability and contributes to the censorship problem.
In the Supreme Court's ruling on the Pentagon Papers, Associate Justice Hugo Black wrote about journalism's role in reporting the truth.
"Only a free and unrestrained press can effectively expose deception in government. And paramount among the responsibilities of a free press is the duty to prevent any part of the government from deceiving the people and sending them off to distant lands to die of foreign fevers and foreign shot and shell."
Amen.