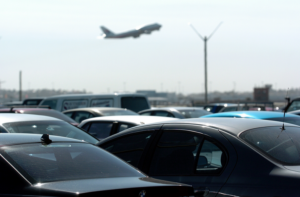 More than 150 public officials and private business people received free parking passes at Jacksonville International Airport during 2001.
Free parking isn't unusual in Florida, where all major airports offer such passes. But the number of passes given out at JIA was disproportionate to its size.
And because of poor record-keeping and vague written policies, airport officials in Jacksonville don't know how many people received the passes. In some cases, the airport violated its own guidelines by allowing free valet parking.
The tally for free parking tabs in 2001 totaled more than $30,000, a fraction of the airport's annual parking revenue total of $44 million. Nevertheless, parking fees make up about 25 percent of the airport's revenue, and rates have been increasing for the rest of Jacksonville residents and travelers who don't have passes.