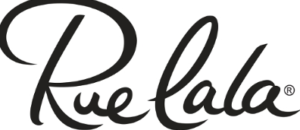 With a business model that is about upscale, off-price and online, a Boston-based retailing company that started by selling off-price merchandise has expanded to high-end, invitation-only boutique sales, an approach to e-commerce that first caught on in Europe.
Retail Convergence Inc., backed with a $25 million funding round that closed in April, launched RueLaLa.com, a website that operates two- or three-day private sales for boutique stores. The high-end e-commerce business is the second website that Retail Convergence has launched as part of a plan that eventually calls for several such sites, CEO Ben Fischman said.
The RueLaLa business model is similar to one employed by France-based Vente-Privee.com, a 7-year-old company in which Boston-based Summit Partners has a 20 percent ownership stake. But it's also a business model that is attracting many web-based imitators, mostly in Europe where off-brand stores such as Marshalls or Filene's Basement are uncommon.