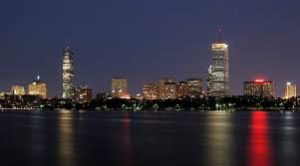 Entrepreneur Jeff Vyduna launched his Cambridge company, PollEverywhere Inc., in April. But he realizes that the odds are against him finding a local investor and remaining in New England.
The three-person company developed an application designed for organizations to gather feedback through text messaging. But Vyduna, who dropped out of the MIT Sloan School of Management to found PollEverywhere with a $20,000 investment from micro venture capital firm Y Combinator, said he's not expecting local investors to back his business.
That means a move to Silicon Valley, where angel investors are aplenty and the interest is stronger in pre-revenue, consumer-focused startups, which is Y Combinator's sweet spot. Indeed, only one local VC firm has invested in any of Y Combinator's 102 companies.