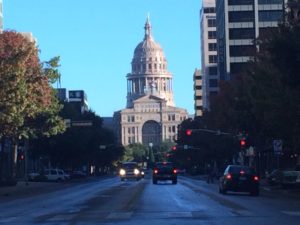 The future looks bleak for proposed legislation that would have made Texas the second state in the country to require its agencies to use software that could be translated by all other software programs.
For the second consecutive legislative session, the proposal that would require vendors such as Microsoft Inc. to make their software more accessible to all users is expected to die a quiet death. This time, it's stuck in the State Affairs Committee with no hearing date scheduled before the May 15 deadline.
The translatable software, called open document format software, is an interoperable standard used in proprietary and free software. It was developed in 2005 with extensions such as .odt for text files and .odp for presentations, instead of proprietary extensions like .doc, .xls or .ppt.
The bill's sponsor, State Rep. Marc Veasey, D-Fort Worth, said it should have been sent to the Technology Committee instead of State Affairs, "where bills are sent to die."