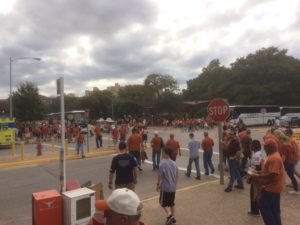 The asset value of the Ex-Students Association of the University of Texas took a major hit during the last fiscal year as investments in public markets plunged.
But the organization that's best known as Texas Exes still managed to post nearly $60 million in assets, making it one of the largest in the nation.
The sharp decline prompted by the volatile stock markets during the recession has been mirrored by most other alumni association endowments. Yet Texas Exes learned from the experience and last year hired a management firm that's taking a more conservative approach by reducing its reliance on publicly traded equities, officials said.
For the year ending April 30, 2009, Texas Exes' assets slumped to $59.7 million compared with $83.9 million during the previous year, according to a filing with the Internal Revenue Service.