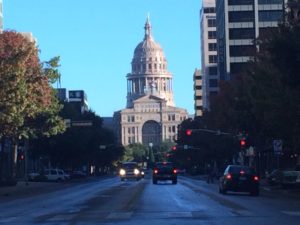 The Texas Department of Information Resources' newly appointed deputy executive director will receive an annual salary of $170,000.
Todd Kimbriel was promoted to the new position last week after just nine months as the DIR's chief operations officer. Before that he was director of e-government and information technology services for nearly seven years, according to his online profile.
Kimbriel has worked for the DIR since 2008 and the new appointment was effective Sept. 1. The agency's public information officer supplied the salary figure following a public records request by the Austin Business Journal.