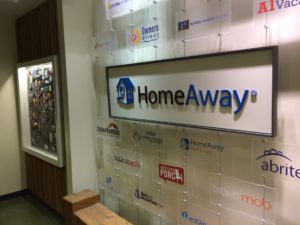 HomeAway Inc.'s board of directors has authorized CEO Brian Sharples to immediately vest restricted stock and options worth nearly $59 million.
The board approval came Nov. 4 — the same day Austin-based HomeAway announced plans to be acquired by travel industry giant Expedia Inc. for $3.9 billion, according to a Tuesday filing with the U.S. Securities and Exchange Commission.
HomeAway's compensation committee "approved the full single-trigger accelerated vesting of all of the outstanding stock options, restricted stock units and restricted stock awards of the company" held by Sharples, the filing indicates.