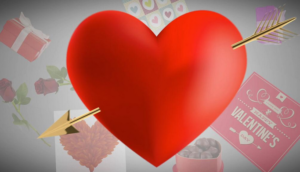 Valentine's Day is best when hearts align. But on the business side of things, the date needs to line up with the correct day of the week for money to flow as freely as sentiments.
Feb. 14 falling on a Wednesday, Thursday or Friday makes for happy florists. But falling on a Monday this year limits the options for workplace flower deliveries because early deliveries won't come during the workweek.
Traditionally, buyers of Valentine's Day flowers are men who want their sweethearts to get their bouquets at work for everyone to see. Of course, the optimum delivery day is the day itself. But florists often offer senders incentives for deliveries a day or two early, freeing up time for day-of deliveries.