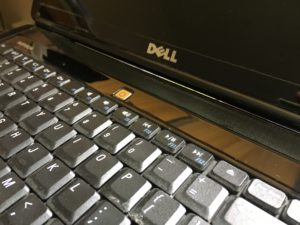 BOSTON — Might makes right.
That's what a small faction, not all, of corporate America believes. Recent incidents show that there's still a willingness to go to almost any length to sanitize the truth and withhold facts from those who deserve nothing less — Americans.
The St. Louis Post-Dispatch recounted this month how chemical giant Monsanto did everything it could to discredit reporters and activists trying to expose how the company's Roundup product was potentially connected to cancer and other health problems.
Germany-based Bayer AG, Monsanto's parent company, acknowledged in May that it enlisted a public relations firm to target anyone who spread the word about the possible dangers of Roundup. Lives were at stake and former Reuters reporter Carey Gillam wrote about it in August.
Last year, CNN reported that Bloomberg News reassigned its banking reporter after the CEO of Wells Fargo & Co. complained about close coverage.
In July, New York-based Fairness and Accuracy in Reporting, a 33-year-old watchdog group, exposed how the parent of company of Reddit and New Yorker magazine threatened this reporter who revealed a flagrant case of corporate censorship in Austin, Texas, involving Dell Technologies Inc.
Why care? Because such incidents are antithetical to American values based on the understanding that any imbalance of power is dangerous. Checks and balances are baked into our democratic system for that very reason. Remember the role reporters played in Watergate, the Catholic priest scandal, Harvey Weinstein, Theranos Inc.?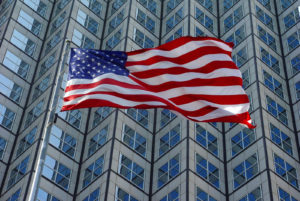 Admiral William McRaven, former chancellor of the University of Texas System, said last year, "When you undermine the people's right to a free press and freedom of speech and expression, then you threaten the Constitution and all for which it stands."
Reddit readers justifiably questioned whether corporate execs actually care what is reported in regional news outlets versus national publications. Although there is little hard proof, there are valid indicators that Del execs are unusually petty and thin skinned.
For example, Dell's chief marketing officer wrote a 2014 letter to the editor after the Austin Business Journal accurately reported that Dell's annual users conference would lack a star keynote speaker like Bill Clinton or Elon Musk in previous years.
Dell execs even take issue with tweets posted on a reporter's personal account with direct messages sent via Twitter — after business hours. If that's not enough, they simply deny the reporter credentials to company events.
Predictably, companies dislike censorship stories because they make it look like the companies have something to hide, which they sometimes do. Media execs don't like such stories either because they can make them appear less than credible, which they sometimes are.
As a result, media outlets tie severance packages to non-disclosure agreements to discourage journalists from exposing incidents that fall short of the American ideals cited by McRaven. That's notable because might certainly does not make right.
Austin deserves better; Austinites deserve the truth.